August 21st sees the long-awaited release of SEGA's new versions of Shenmue I & II, enhanced by d3t for PlayStation 4, Xbox One, and PC (Steam).
While the compilation is available at bargain prices, newcomers to the series may wonder if it's worth diving into a pair of titles first published on the SEGA Dreamcast console in 1999 and 2001.
Members of the Shenmue 500K group on Facebook were therefore asked to help explain to new players the kind of games that awaited them in Shenmue I & II. Here are some of their responses.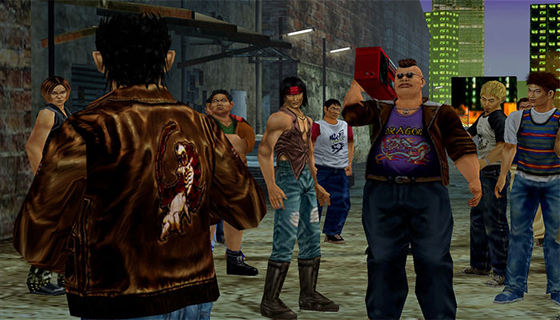 "It's more of an experience than just playing a video game," says Felix Florez, "The only reason I picked up Shenmue originally was because it was in the used bin for $5 about seventeen years ago. The more and more I played it, the more invested I got into the characters and the story. Very life changing to me. I'd love to see someone have the opportunity to go through a similar experience when playing these games."
"Because any time Yu Suzuki makes a game, the industry follows," says Samuel David Litt, and Benji Copeman agrees: "If we use a film analogy, Yu Suzuki is Stanley Kubrick and Shenmue is 2001: A Space Odyssey. It changed the landscape of the art form for years to come."
"It's the first game to bring open world to life, says Matt Oliver, "The characters, the world, the interaction. It's a game of discovery and pacing as you see fit. It doesn't hold your hand too much. In a world of games that hit you early and die off, this is a welcome change. The story will captivate and inspire you beyond your own thoughts. It's one for the ages and a timeless classic."
Neil Myrvold concurs: "It's a pioneer in open world gaming and unlike any other game out there. Also, you know how many hours of enjoyment you're going to get at that price? It's a lot of bang for your buck."
"Shenmue I & II are incredibly immersive gaming experiences," says Yvonne D'Monte, "A young man's journey to avenge the death of his father. The storyline is very engaging and there are many opportunities to explore the gaming world at large. Options such as revisiting classic arcade games, working on the docks driving forklifts, and real-time action sequences keep the game interesting and fun from the moment you start playing. You might even learn a little martial arts in the process! It's an amazing, realistic way to experience a modern classic RPG!"
"In short, it's an experience to remember in terms of gaming history," adds Kevin Kelly, "Shenmue is the most realistic take on revenge ever conceived in a game."
Stephen Miller agrees: "It is more than just a game, it is an experience! There are probably a lot of older gamers who missed out on playing it the first time around, especially Shenmue 1 as it was only on the Dreamcast."
"Everyone should try the games that changed gaming history," adds Brian Ray II.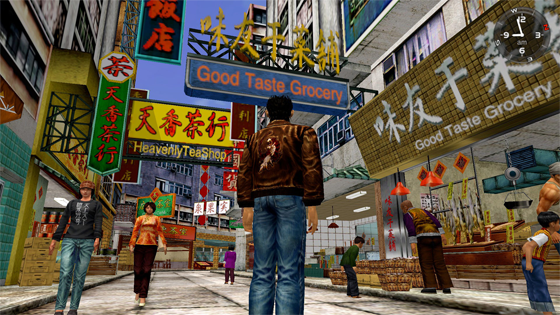 "Shenmue has a way, even through its own silliness, to change a person," believes Joey Peters, "At first, Shenmue is an oddity and almost a drudgery – however, when it clicks with you its true sensibilities come to light. It teaches moral values and ideas of self discipline, all through a video game. It is so utterly unique – there was nothing quite like it before, nor will there be after; it exists in its own time."
Carl Maoam feels the same: "Shenmue is probably the most unique action game/RPG I've ever played! Still all these years later (and I play a lot of games), even though games have evolved, it has qualities that I believe are still unmatched today. Don't miss out, is all I'll say – these games need to be experienced."
"Shenmue is the only video game series that perfected the balance between storytelling and addictive gameplay," says Larry Lomas, "So that gameplay doesn't overshadow storytelling (as in typical action/adventure games) and storytelling doesn't heavily sacrifice gameplay (as in 'walking simulators')."
He continues: "The unique open world (a living, breathing world for the player to feel a part of), careful pacing, relatable characters, excellent soundtrack, deep fighting engine, addictive mini-games and appropriate use of QTEs as a means of keeping the player involved during cutscenes, all work together in perfect harmony, creating an experience that hasn't been properly replicated since.
"Its influence on those who experienced it created a passionately devoted, worldwide cult following who did the 'impossible' and helped bring the once dormant franchise into the public eye with a new sequel and enhanced re-releases. For the budget price, Shenmue I & II is not only an essential purchase, but a steal.
"Want an open world video game that doesn't hold your hand and allows you to discover things on your own as you explore and interact? Buy Shenmue. Want an open world that will affect and humble you as a player instead of just acting as a backdrop? Buy Shenmue. Want a video game that will actually get better the more you replay it and truly discover its enormous depth? Buy Shenmue."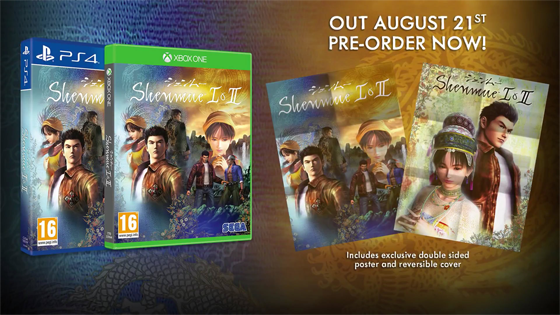 And that seems to cover it. We look forward to hearing from new players discovering the rich detail and hidden rewards of Shenmue I & II when the collection launches on modern platforms, August 21st. Be sure to swing by the Facebook group and its only Twitter account to share your impressions, nearly 20 years after these original chapters in Yu Suzuki's Shenmue saga changed gaming as we knew it.