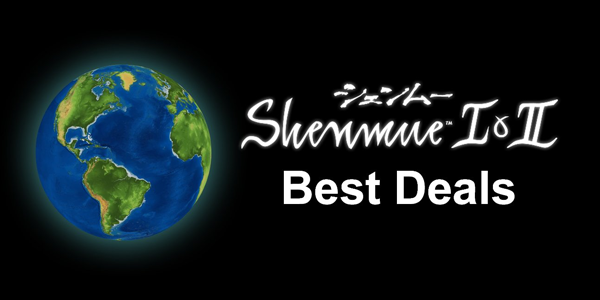 Since the recent announcement that Sega will release new versions of Shenmue I & II on modern platforms this year, pre-orders have been lighting up the charts around the world.
The double pack is budget priced for PlayStation 4, Xbox One, and PC (where Steam pre-sales will likely become available once an exact release date has been confirmed). To further ease the strain on fans' wallets however, especially for those seeking to buy multiple copies, the Shenmue 500K group on Facebook has been crowdsourcing the cheapest deals in each country.
Note: Retailers willingly take the hit on any discount below the recommended price, so Sega and their partners receive the same amount regardless.
Fans can help drive pre-orders by promoting the games in the #Shenmue Tweetathon, taking place every month on the 3rd. Spreading the word to gamers far and wide, the community can maximize the success of this relaunched franchise and help secure its future beyond Shenmue III next year.