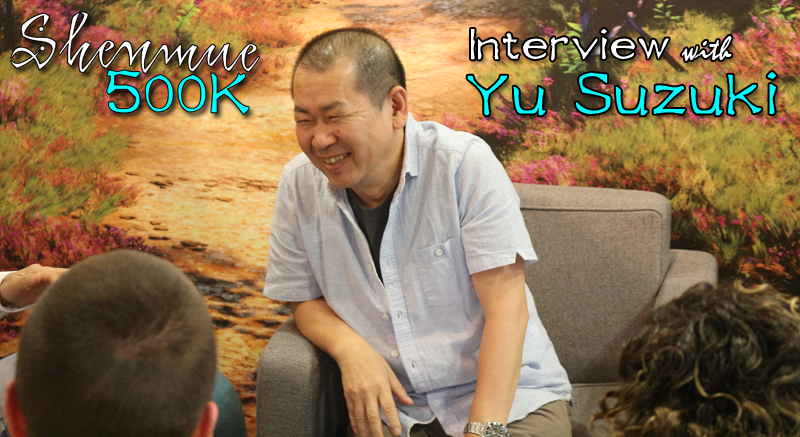 Right after the release of an in-development teaser video for Shenmue III, Gamescom 2017 in Cologne brought developer Ys Net into the center of a media feeding frenzy, with director Yu Suzuki's schedule fully booked with interviews that continue to surface on websites of varying languages.
Nonetheless, the legendary creator behind some of Sega's best loved games (including Virtua Fighter, Out Run, Space Harrier, Daytona USA, and more) still managed to squeeze in two busy Meet & Greet sessions with fans and some exclusive interviews with the Shenmue fan community.
You can already read Shenmue Dojo's interview on their forum, and another from French site Shenmue Master is on its way. But what follows is the first interview conducted by Shenmue 500K, the series' largest dedicated Facebook group whose burning questions were crowdsourced from members across the globe.
Relaying these questions on the group's behalf were Sílvia Vila Tarrés from Barcelona and James Hamill from the UK.